Dr. Sylvia Lucas and Dr. Natalia Murinova discuss headache tools and various treatment options for various types of headaches.
Related Presenters
Clinical Associate Professor
Dr. Natalia Murinova is director of the UW Medicine Headache Center and a UW clinical assistant professor of neurology. She is an expert in treating patients with migraines, cluster headaches and chronic headaches. She also conducts clinical ...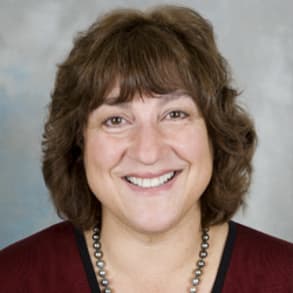 Dr. Lucas is clinical professor of neurology and neurological surgery and adjunct clinical professor of rehabilitation medicine. She is the recipient of the Wadsworth Clinical Professorship in Headache Research and Practice. Her clinical ...